Our Story
business with a cause
Why we do what we do. Read our story and what drives us.
The only way forward if we are going to improve the quality of the environment, is to get everybody involved.
Richard Rogers
The Green Ecostore is owned & managed by Cyber Gear LLC and is a Dubai-based online ecostore. We sell affordable, environmentally safe, earth friendly products, that are both practical and high quality, via our online store. All customers can purchase products via www.thegreencostore.com
Our wholesale or corporate clients should contact us on 04-3590666 or send email to contactus@thegreenecostore.com
Meet our Founder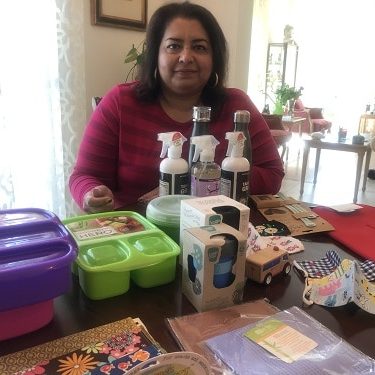 Anu Agarwal
Founder-Director
The Green Ecostore was launched in 2009, with the aim of introducing the UAE to ecofriendly products.
11 years later, our journey continues. We are now owned and managed by Cyber Gear LLC.  We are an established woman-owned eco business in the UAE. Our range of products are used by individuals and companies across the UAE. We are striving to make a difference by the amount of reusable and recycled products used all across the UAE. I'm also incredibly proud to partner with the best eco manufacturers in the world and sell our products via a range of retail and online stores. Our products help in reducing the carbon foot print and help UAE residents reuse and recycle.
We are constantly looking for new green products to add to our range and if there is anything eco-friendly that you are looking for, and you do not find it, please let us know at contactus [at] thegreenecostore.com and we will do our best to find it for you.
Thank you for joining our revolution.
YOU MAY ALSO BUY OUR PRODUCTS FROM

Carrefouruae.com
Preserve Kitchenware, Built Oven Mitts / Pot Holders, Goodbyn Lunchboxes, Earthlust Water Bottles and Click Clack Toys are available.
Locations:

Goodbyn lunch boxes, Built oven mitts & pot holders, Click Clack toys, Earthlust water bottles, Reusable Face masks with filters, Preserve food storage boxes, kitchen colanders and cutting boards, Smencils, Shains bracelets are available on Mumzworld.com and can be ordered online. Mumzworld deliver across UAE and KSA.
Shop online at: www.mumzworld.com

Amazon.ae
Click Clack Toys, Preserve Kitchenware, Built Oven Mitts / Pot Holders and Goodbyn Lunchboxes are available.
Locations: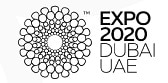 S'well water bottles, Ecojot notebooks, Loqi bags and Built kids lunchbags are available in the Expo2020 store on site. Do stop by when you visit the TERRA sustainability pavilion! All our products are sustainsable and ecofriendly.
Location: www.expo2020dubai.com