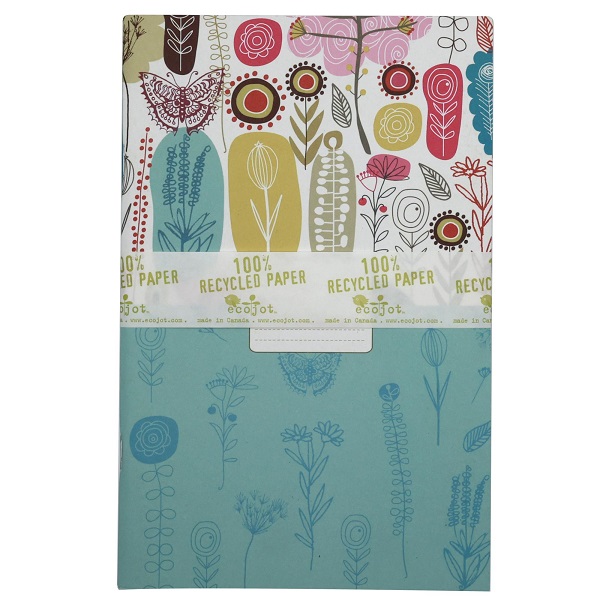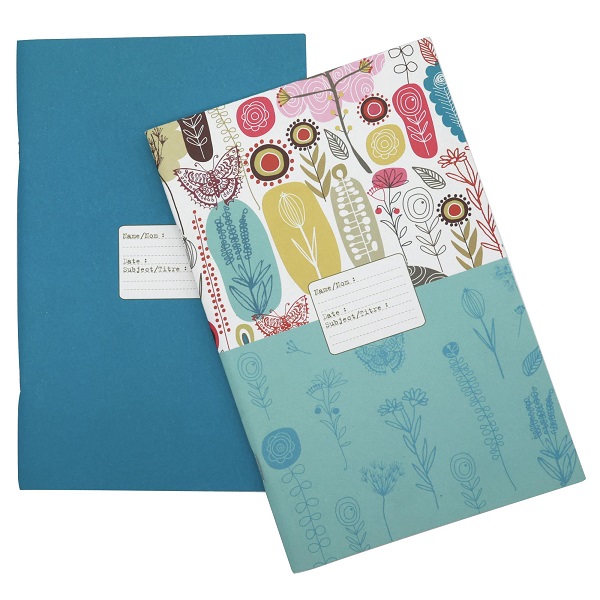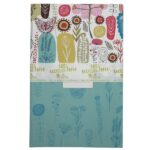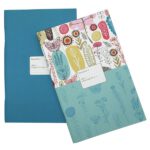 6×9 Workbook Blue (set of 2)
Estimated Delivery: 1 - 3 days
SKU: 48002
This set of two workbooks has 32 line sheets each. Size 6X9″. The paper is 100% post-consumer recycled – made entirely from old waste paper. All inks and glues are vegetable based. Keep one nearby to jot down your big ideas or life goals. Go Green!
How eco-friendly is this product?

Chemical Free
No chemicals, toxins, dyes or additives are used in the manufacturing process of this product.

Recycle
This product has been produced using old material converted into new or it is recyclable and does not add to the landfill.

Sustainable
The raw materials used in the production, are replanted or replenished, while preserving natural resources for future generations. Eg Trees cut are replanted.
In Stock
Guaranteed safe & secure checkout
Description
 Ecojot paper is 100% post-consumer recycled – made entirely from old waste paper in the award-winning Cascades mill in Québec, Canada. All inks and glues are vegetable based, and all black and kraft boards are sourced from sustainable suppliers in North America. Good choices are better choices.
WHY THIS GETS THE ECOSTORE SEAL OF APPROVAL: 

Recyclable
Made from recycled papers collected
Sustainable
100% ecofriendly
Additional information
Size 6X9 with lined sheets
Printed on acid-free, processed chlorine-free paper & board
All paper and board is made from 100% post-consumer waste. No new trees were cut down!
All the inks & glues are vegetable based, therefore, bio-degradable
The paper mill is powered by biogas harnessed from a nearby landfill.
All the protective packaging is corn-based.
Delivery
UAE Shipping
We offer free delivery within UAE on all orders over AED 200. For orders less than AED 200, a flat delivery rate of AED 18 will apply.
For International Shipping, we ship to US, Canada, UK, Europe, Far East, India & all GCC Countries. Shipping costs will be added at check-out. For all other countries, please email contactus@thegreenecostore.com with the Item Codes and we will quote you, prior to shipment.
Return & exchange
You can return most products (except masks, bottles, stickers & feminine care) to us within 7 days for an exchange or refund. All returns must be delivered to our office in original/unopened packaging and is the responsibility of the customer.
Assistance
Email us at contactus@thegreenecostore.com