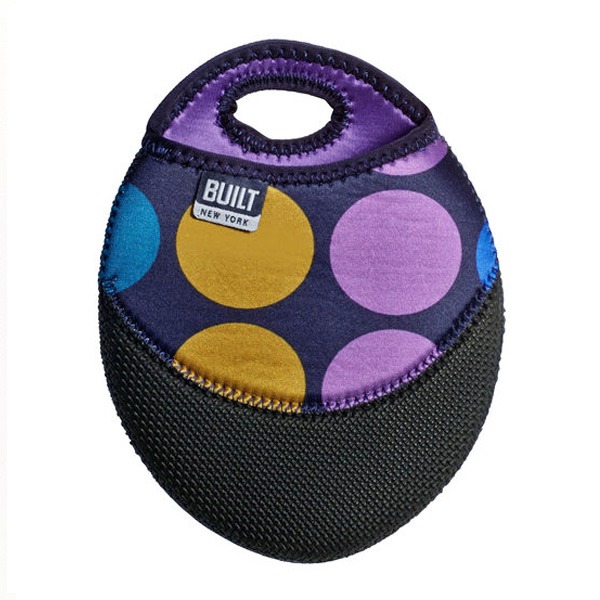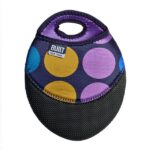 Estimated Delivery: 1 - 3 days
SKU: 16196
The unique round, pocketed design of this Pot Holder works with the shape of your hand while heat-resistant textured neoprene keeps wet handles from slipping or sliding. Pot holder measures 8 inch long x 6-1/2 inch wide.
How eco-friendly is this product?

BPA Free
The product does not contain/include Bisphenol A (BPA), which can be hazardous to humans.

Chemical Free
No chemicals, toxins, dyes or additives are used in the manufacturing process of this product.

Reusable
This product is reusable and can be reused multiple times before being discarded.

Sustainable
The raw materials used in the production, are replanted or replenished, while preserving natural resources for future generations. Eg Trees cut are replanted.
In Stock
Guaranteed safe & secure checkout
Description
It's as soft as a glove but protects like a mitt, shielding your fingers and hands from temperatures up to 500° F. The reinforced hanging keyhole means no more digging through kitchen drawers and the stain-resistant outer layer is easy to hand-wash. Pot holder measures 8 inch long x 6-1/2 inch wide.
WHY THIS GETS THE ECOSTORE SEAL OF APPROVAL: 

Reusable
BPA Free
PVC, Vinyl and Latex free
Ecofriendly
Hand wash, drip dry
Additional information
Its made of protective, textured neoprene and has a unique design with added hand pocket to aid in gripping hot cookware. Textured neoprene grips heat resistant up to 500 F.
Dimensions – L 8.1″ X W 6.5″
FEATURES
Built in "keyhole" loop makes it easy to pull on or hang
Fits either hand
Tested for lead safety and phthalates
PVC, BPA, latex, and vinyl-free
Food and Lead Safety tested and phthalate-free
Stain resistant – Hand wash – Drip dry
Delivery
UAE Shipping
We offer free delivery within UAE on all orders over AED 200. For orders less than AED 200, a flat delivery rate of AED 18 will apply.
For International Shipping, we ship to US, Canada, UK, Europe, Far East, India & all GCC Countries. Shipping costs will be added at check-out. For all other countries, please email contactus@thegreenecostore.com with the Item Codes and we will quote you, prior to shipment.
Return & exchange
You can return most products (except masks, bottles, stickers & feminine care) to us within 7 days for an exchange or refund. All returns must be delivered to our office in original/unopened packaging and is the responsibility of the customer.
Assistance
Email us at contactus@thegreenecostore.com