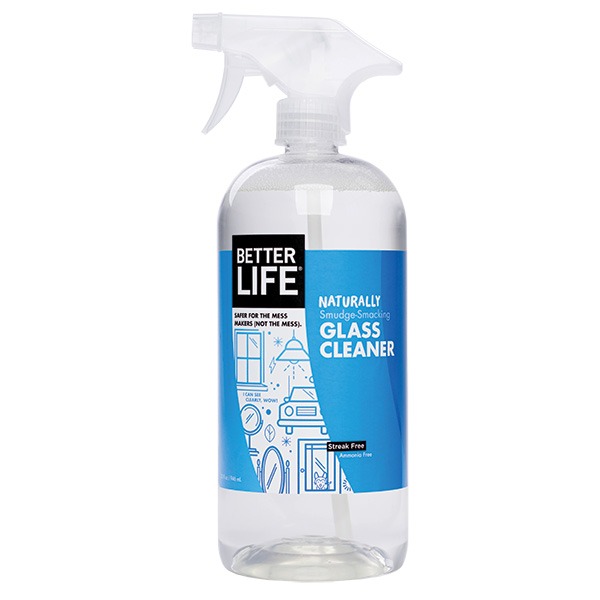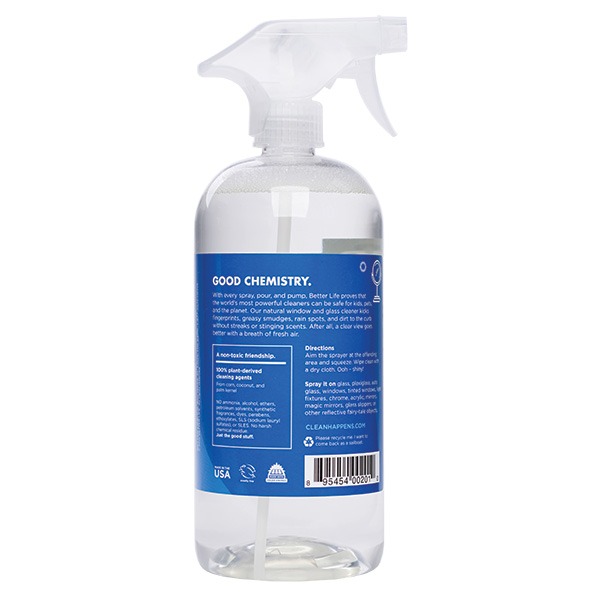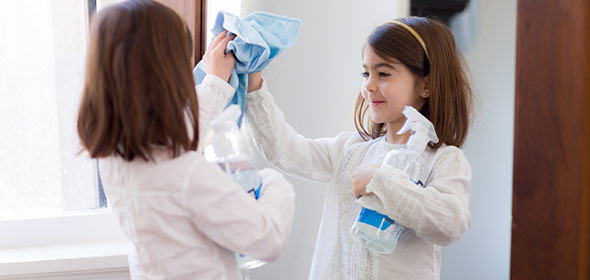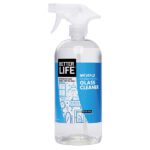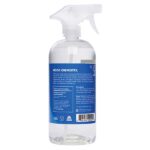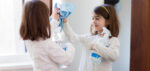 Estimated Delivery: 1 - 3 days
SKU: 16049
The natural Window and Glass Cleaner (32 oz) removes all fingerprints, greasy smudges, rain spots, and dirt without streaks or stinging scents. After all, a clear view goes better with a breath of fresh air.
How eco-friendly is this product?

Chemical Free
No chemicals, toxins, dyes or additives are used in the manufacturing process of this product.

Organic
The raw material used in manufacturing is 100% organic and grown without the use of synthetic additives or fertilizers.

Sustainable
The raw materials used in the production, are replanted or replenished, while preserving natural resources for future generations. Eg Trees cut are replanted.
In Stock
Guaranteed safe & secure checkout
Description
STREAK-FREE. FILM-FREE. SCENT-FREE.  WOW! is a streak-free, safe cleaning for glass, windows, mirrors, plexiglass, auto glass, tinted windows, light fixtures, chrome, plastic and acrylic. GREEN like you've NEVER SEEN.
WHY THIS GETS THE ECOSTORE SEAL OF APPROVAL: 

Biodegradable and Chemical-Free!
100% Plant Derived
Non Toxic
Safe for home & pets
Dye-Free
Not tested on animals
Additional information
Spray it on glass, plexiglass, auto glass, windows, tinted windows, light fixtures, chrome, acrylic, mirrors, magic mirrors, glass slippers, or other reflective fairy-tale objects.
Directions. Aim the sprayer at the offending area and squeeze. Wipe clean with a dry cloth. Ooh – shiny!
Delivery
UAE Shipping
We offer free delivery within UAE on all orders over AED 200. For orders less than AED 200, a flat delivery rate of AED 18 will apply.
For International Shipping, we ship to US, Canada, UK, Europe, Far East, India & all GCC Countries. Shipping costs will be added at check-out. For all other countries, please email contactus@thegreenecostore.com with the Item Codes and we will quote you, prior to shipment.
Return & exchange
You can return most products (except masks, bottles, stickers & feminine care) to us within 7 days for an exchange or refund. All returns must be delivered to our office in original/unopened packaging and is the responsibility of the customer.
Assistance
Email us at contactus@thegreenecostore.com