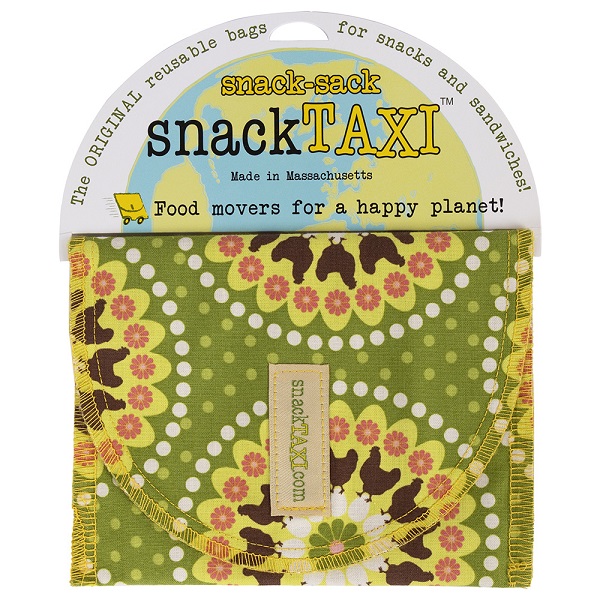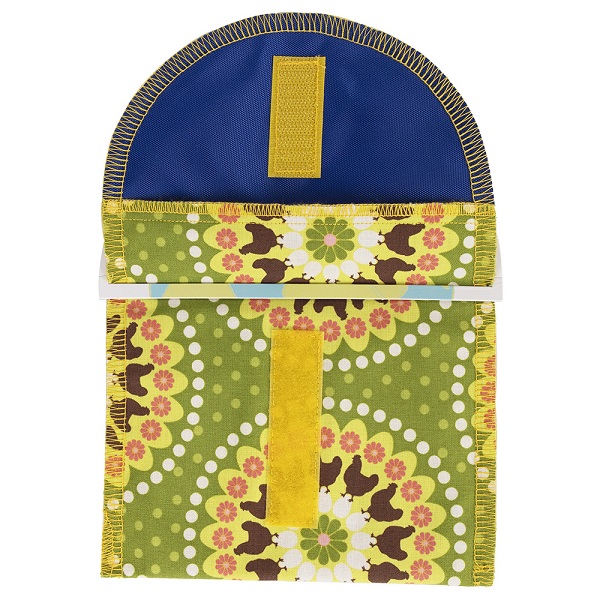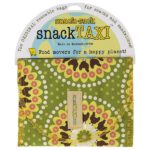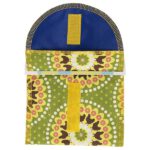 Reusable Snack Bag Chickens
Estimated Delivery: 1 - 3 days
SKU: 16377
The snack bags are perfect to replace all the plastic ziplock bags in your kitchen. Use them to pack your kids school snacks or your office lunch. They are reusable, sturdy, can be machine washed and easy to use. The snack-sack neatly fits rice cakes, pretzels or corn chips, and is equally good for carrots or celery.
How eco-friendly is this product?

BPA Free
The product does not contain/include Bisphenol A (BPA), which can be hazardous to humans.

Reusable
This product is reusable and can be reused multiple times before being discarded.

Sustainable
The raw materials used in the production, are replanted or replenished, while preserving natural resources for future generations. Eg Trees cut are replanted.
In Stock
Guaranteed safe & secure checkout
Description
snackTAXIs are reusable snack bags and just one reusable bag has the potential to eliminate an average of 1000 plastic zip-lock bags over its lifetime!
WHY THIS GETS THE ECOSTORE SEAL OF APPROVAL: 

Reusable
BPA Free
Ecofriendly
Additional information
These reusable snack bags are a perfect alternative to plastic zip-lock bags and wraps. They come in a variety of bright prints and colors. They are lined with coated nylon, and can be machine washed.
Washing Instructions
It's anything goes when it comes to washing your snackTAXI.  They can be machine washed (we recommend unscented detergent) and dried or simply rinsed with water and air dried. As with anything that gets washed, they will last longer with hand washing and air drying, but they are quite durable any way you wash them!
Delivery
UAE Shipping
We offer free delivery within UAE on all orders over AED 200. For orders less than AED 200, a flat delivery rate of AED 18 will apply.
For International Shipping, we ship to US, Canada, UK, Europe, Far East, India & all GCC Countries. Shipping costs will be added at check-out. For all other countries, please email contactus@thegreenecostore.com with the Item Codes and we will quote you, prior to shipment.
Return & exchange
You can return most products (except masks, bottles, stickers & feminine care) to us within 7 days for an exchange or refund. All returns must be delivered to our office in original/unopened packaging and is the responsibility of the customer.
Assistance
Email us at contactus@thegreenecostore.com